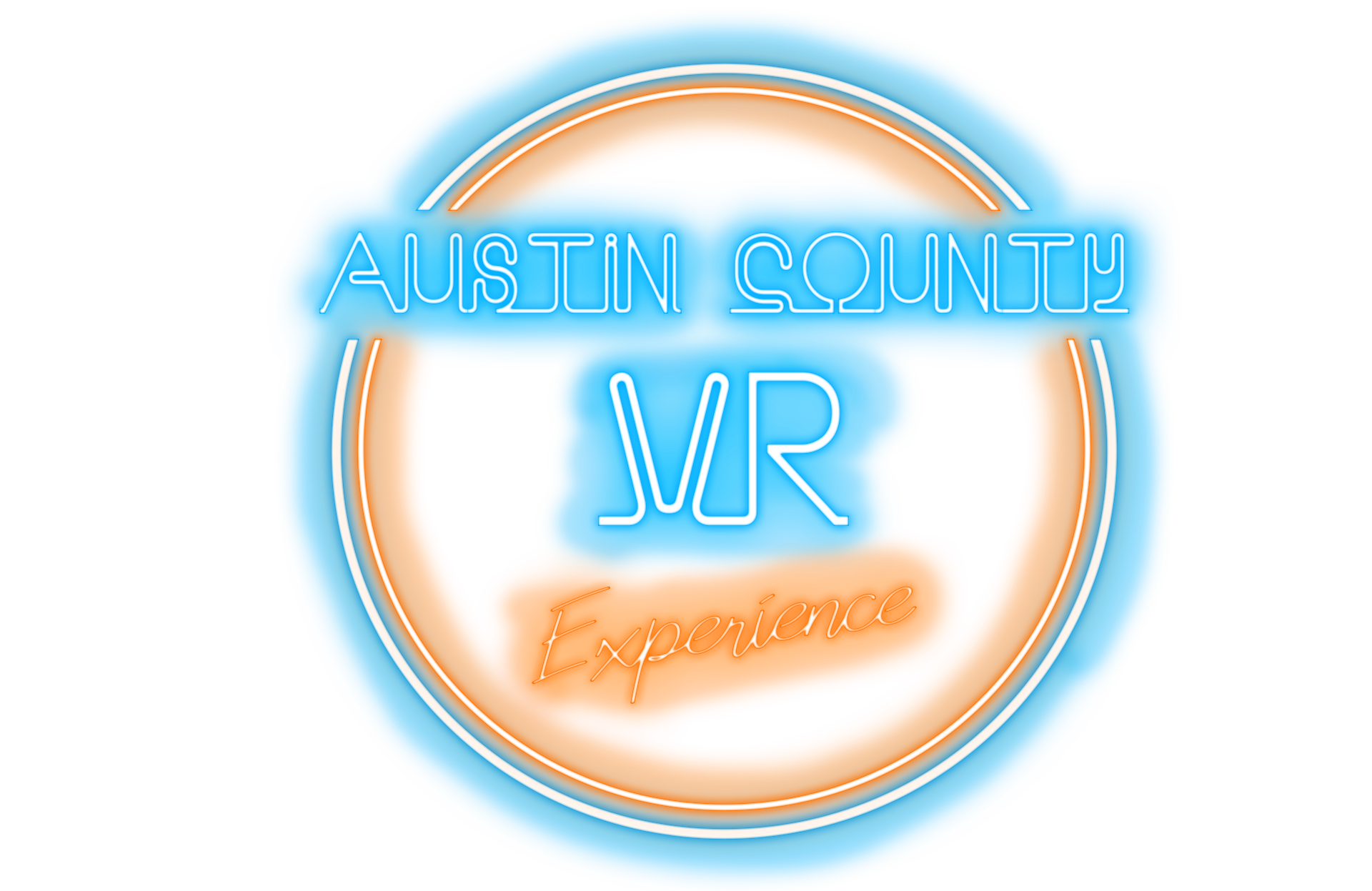 Austin County VR - The Experience
There are other things to Virtual Reality besides games.  We call them "experiences".  This is because they don't fit neatly into a box like calling something a game.  They may be a movie, they may be something interactive or they could be both.  But, no matter what you call them, they will transport you to other worlds and times and give you what can only be described as an experience.
1943 Berlin Blitz
In September 1943, a BBC reporter boarded a plane on an allied bombing raid over Berlin.  The incredible recording, he returned with forms the basis of this breathtaking experience by BBC Northern Ireland and Immersive VR Education, putting you inside a Lancaster bomber as it navigates a most dangerous journey.
Face Your Fears
Face Your Fears is an experience that exposes you to terrifying scenes based on common fears and phobias.  In "Skyscraper", a player stands on the ledge of a skyscraper in the middle of a big city.  When looking down, a giant robot is climbing up towards the player.  In "The Haunting", players experience the fear and excitement of being a little kid in bed in a room where things are not what they seem.  What starts with a creaking house and distant thunder, crescendos into frightening moments that build up based on where the player is looking (or not looking).
ARTAAL: A Ride Through An Abstract Landscape
"ARTAAL: A Ride Through An Abstract Landscape" is a short seasted experience which take you for a gentle ride in an abstract, surreal world.  The ride takes about 20 minutes to complete, and requires no user input.
Abe VR
ABE VR is an intense experience that recreates the horrifying story about a misguided robot seeking the unconditional love of humans…at whatever cost.
ABE VR is based on ABE the multi-award-winning short film, and planned feature film, written and direct by Rob McLellan.
No longer do you have to just watch the film you now get to experience it as a character.  Specifically, ABE's chosen victim.
Mission:  ISS
Take a trip into orbit and experience life on board the International Space Station!  In this Emmy-nominated simulation, learn how to move and work in zero-gravity using Touch controllers.  Dock a space capsule, take a spacewalk, and let real NASA astronauts guide you on the ISS through archival video clips.
Jurassic World: Blue VR
Dinosaurs have overtaken the turbulent Isla Nublar, but the threat of a natural disaster erupting loom eerily over the island.  Follow Blue, a highly intelligent Velociraptor, on her quest for survival, suing VR to experience her extraordinary sensorial abilities and awareness as she scours for food and water, searches for signs of life, an fights against some of the island's most threatening predators.
A two-part cinematic virtual reality experience created by Felix & Paul Studios, Universal Pictures and Facebook's Oculus — with visual effects and animation by Industrial Light & Magic and sound by Headspace Studio.
Bear Island
Bear Island is the story of a young black bear, named Swift, who is searching for a perfect fishing spot.  But Swift is not the only one looking for food, she faces dangerous competition from older bears and hungry wolves – it's up to you to help her negotiate the waterways and find a safe hunting ground.  Created by BBC Earth Productions using real-life footage.
The best VR experience is a gray room full of stuff…
VR isn't just a way to transport yourself anywhere; it's a way for people to go there together.  You can imagine and invent just about anything, then invite someone along to experience it with you and ToyBox lets you do just that.
Sculpt, model, and paint in an immersive environment….
Use intuitive hand gestures and head movements for natural tactile interactions with your sculptures. Whether you're a total beginner, aspiring creative, or professional artist, quickly and easily create 3D objects and expressive works of art.
Your world awaits

…

Come experience the wonder of Google Earth in virtual reality.  Explore the world from totally new perspectives. Stroll the streets of Tokyo, soar over Yosemite, or teleport across the globe.  Google Earth VR puts the whole world within your reach.
See fine art without glass and security guards…
Explore a virtual museum in room-scale VR: see famous sculptures in full, 1:1 scale and see famous paintings without the limitations of glass and security guards.
Don't Look Back. Ever…
Venture deep into the darkness but beware of what lurks within!  Affected: The Manor is a completely terrifying walkthrough "game" and will be an absolute blast for fans of thrills, chills, and trouser moistening fright fests. (think of being immersed in the movie Paranormal Activity)
Richie's Plank Experience…
Richie's Plank Experience challenges players to step out onto a plank of wood 80 stories high. Players are quick to feel the strong emotional and physical effects of the immersive power of VR.   The game also includes additional challenges such as "Hero Academy" and more.
Waltz of the Wizard: Extended Edition

…

Waltz of the Wizard is a virtual reality experience that lets you feel what it's like to have magical powers! Combine arcane ingredients into a cauldron, unleashing creative or destructive wizardry upon a fully interactive world inspired by the atmosphere of films like Fantasia and Harry Potter.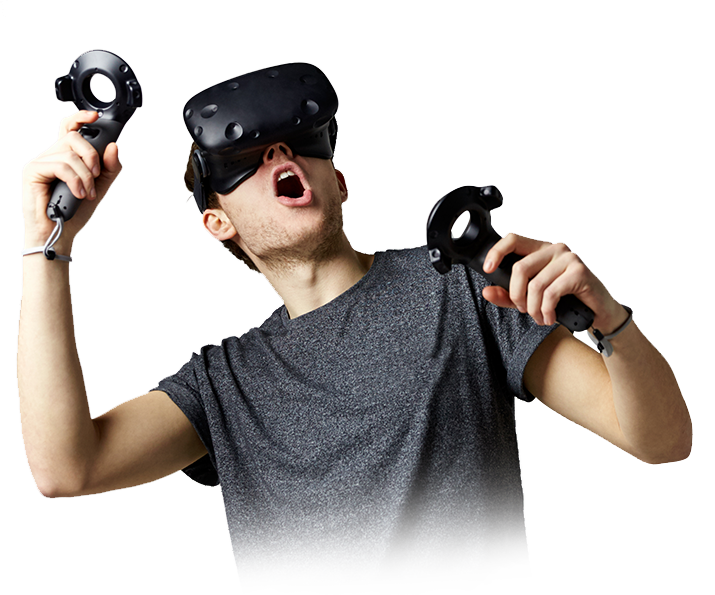 Have Questions? Contact Us Now!
If you have any questions or would like to contact Austin County VR, give us a call at (979) 253-0169 and we'll do our best to answer them for you.  Or, you can shoot us an email at:  info@austincountyvr.com